"WE MAKE YOU WEALTHY $$$ BY MAKING YOUR INVESTMENTS TAX FREE"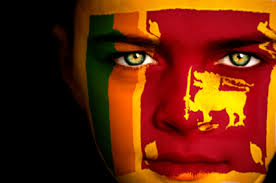 SRI LANKA DEVELOPMENT CORPORATION
(SRILANKABUSINESS.CA)

Mission Statement: "To create the foremost Global model of Sustainable International Development , by providing Comprehensive Global Wealth Creation Services, (in a Socially Responsible manner, that integrates Grass Roots Community Development with Environmental Sustainabilty practices) to enable Sri Lanka to achieve the United Nations Sustainable Development Goals (MDGs) by 2030, with a Special Focus on AGRI FOOD TECHNOLOGY"

MILESTONES:
1969:
The "Incubation" of "Samsara Resorts International" begins.
1972:
The "Incubation" of "CanAmerica Network Marketing" begins.
1976:
The "Incubation" of Canadian Management Consultants begins.
1987:
The Launch of "Accountants Overload" and "Accounting Careers Group".
1988:
The Launch of "Global Recruiting and Consulting".
1995:
Canadian Management Consultants Inc. Launched!
1997:
Canada Sri Lanka Capital Corporation Launched!
2000:
Canada Lanka Development Corporation Launched
2004:
Canadian International Development Consultants
Launched
May 3, 2005:
Canada Asia Tsunami Survival (CATS) FUND Launched
June 6, 2006:
CanAmerica Network Marketing
Launched.
July 7, 2007:
KING COCA BEVERAGE CORPORATION
Launched !
August 8, 2008:

Canada Nutraceuticals Club (CNC)
Launched !
December 25, 2017:
SRI LANKA DEVELOPMENT CORPORATION (SLDC)
Launched !
March 3, 2019:
KING COCA GLOBAL PROSPERITY FUND (KCGPF)
Launched!
April 5, 2019:
GLOBAL GOVERNANCE ASSOCIATES (GGA) Launched !
JULY 2, 2020:
WORLD COCONUT CORPORATION (WCC)
Launched !

AUGUST 8, 2020:
ASIA TRADE AND INVESTMENT CORPORATION (ATIC)
Launched !
AUGUST 10, 2020:
CANADA ASIA NUTRACEUTICALS CORPORATION (CAN)

Launched !

SEPTEMBER 8, 2020:

AFFORDABLE ORGANICS COOPERATIVE (AOC)
Launched !
AUGUST 8, 2022:
KING COCA PLANTATION VACATIONS (KCPV)
Launched !
Dec 01, Paris: Sri Lankan President Maithripala Sirisena emphasized the need to have deep cuts in global greenhouse gas emissions by the developed countries, considering the historical responsibility.
Addressing the United Nations Conference on Climate Change - 2015, in Paris, President Sirisena said that even though our per capita emission is low and insignificant in the global sense, we have contributed and will contribute to global mitigation efforts.
He pointed out that in Sri Lanka the adverse impacts of climate change are already obvious and threatening the very survival.
"On the domestic front, Sri Lanka has launched several Climate Smart Initiatives," the President said.
He said that Sri Lanka has embarked on the challenging task of moving away from fossil fuel-based energy, towards renewable energy.
Domestically, Sri Lanka has developed a 'National Climate Change Policy' and prepared a 'National Climate Change Adaptation Strategy', the President said adding that to implement these strategies, Sri Lanka's requirements could be approximated at around 500 million US dollars.
"We hope that there will be a common commitment to increase finance above 100 billion US dollars as agreed in Copenhagen in 2009, including through the Green Climate Fund, to especially help vulnerable developing countries prepare for climate impacts," he said.
Sri Lanka has submitted the "Intended Nationally Determined Contributions" (INDCs) and endorses the Manila-Paris Declaration of the Climate Vulnerable Forum.
According to the President Sirisena, Sri Lanka envisions to emerge as a leader in global eco-civilization by several measures.
Protecting nature, by limiting the use of natural resources to be within the sustainable ecological capacity of the country, respecting critical social and environmental limits when striving for economic prosperity, and building the resilience of vulnerable communities in the country by encouraging climate change mitigation through implementation of adaptation measures are the three strategies.
Underscoring that reaching a new Climate Change Agreement in Paris is of utmost importance to humankind, the President said the Paris Agreement, which would be applicable to all, should be in line with the UN Convention on Climate Change, its principles and provisions.
However, the agreement should not hinder sustainable development agenda of developing countries and should focus on building resilience and include strong accountability and assessment measures that are transparent.
It should enhance the provision of financing, technology development, and transfer and capacity building by developed countries to developing countries, and should send a strong signal of commitment by the world leaders, especially to businesses and financial markets.
"We must seize this unique opportunity in Paris to create a turning point by recognizing our universal responsibility to protect and safeguard our fragile planet for the benefit of all," he said concluding his address.
Phase I (2020 – 2025): Commencing in 2020, CANADA DEVELOPMENT intends to grow 1,000,000 of the unique Sri Lankan species of the golden coloured, SUPER PREMIUM, drinking variety of Coconut, "King Coconut", as opposed to the LOWER QUALITY, green coloured cooking coconut, used for making COCONUT MILK and COOKING SAUCE, by many Unscrupulous Companies in Asia.
Production and processing of "KING COCA GOLD", using the FAO patented micro-filtration process, as well as HPP (High Pressure Processing) will be handled by Canada Asia Nutraceuticals Ltd. (CAN). The Ministry of Plantation Industries has estimated that the country would require approximately 10,000 acres under new coconut cultivation to compensate for the loss of coconut plantations due to the recently ended Civil Conflict. The CANAMERICA 2020 CONSORTIUM will also develop more refined versions of alcoholic beverages such as "COCA LOCA" (coconut beer), "ARRACK PASSION" and "ARRACK ATTACK"(coconut whisky Coolers) for the exploding, ULTRA HIGH INCOME MARKETS, of Asia and the Middle East. We are UNABLE to meet our current Demand, due to the LOW QUALITY PRODUCTION AND PROCESSING PROTOCOLS OF SRI LANKAN PRODUCERS!
We expect the Selling Price of King Coca Products to DRAMATICALLY INCREASE to over 500 % in the next Five Years, resulting in Outstanding Profit Making Opportunities for our Investors!
Phase 11 (2025 – 2030): To meet the projected demand for CAN and KCBC products, the area of cultivation will be expanded to approximately 100,000,000 plants, world wide.
The CANAMERICA 2020 CONSORTIUM will enable Southern Sri Lanka to achieve the UN Millennium Development Goals by 2015 – in accordance with UN timelines!
The CANAMERICA 2020 CONSORTIUM, working very closely with Global Affairs Canada (GAC), (Formerly, Canada Foreign Affairs and International Trade) will also provide the following critically needed WEALTH CREATION Services to South AND East Asia:
1) INTERNATIONAL MARKET DEVELOPMENT (CANAMERICAMARKETING.COM) Services to Sri Lankan Government Agencies and to SELECTED, "Accountable Sectors", of the Sri Lankan Private Economy.
2) KINGCOCA.COM / PURELYCANADIAN.ORG: Utilize its "Partners" in Canada, the United States and Europe, to become a WORLD LEADER in BRAND DEVELOPMENT and BRAND MANAGEMENT.
3) (CANADANUTRACEUTICALS.COM) Develop a world class PRODUCT DEVELOPMENT CENTRE in Colombo, in Joint Venture and Strategic Partnership, with top quality International Companies and the Industrial Technology Institute (ITI).
4) CANADADEVELOPMENT.ORG - Provide critically needed, COST EFFECTIVE and TIMELY PROJECT DEVELOPMENT & MANAGEMENT, optimizing economies of scale.
CANAMERICA COSMECEUTICALS INC.
THE VALUE OF ONE, TAX FREE, SHARE OF "WORLD COCONUT CORPORATION" - OVER TIME :
2001 - $ 10.00

2007 - $ 100.00
2014 - $ 500.00
2023 - $ 1,000.00 (GLOBAL IPO /ICO)